Mapahiyomon moserbisyo kanimo.
VISION
A highly reliable and dependable electric cooperative committed to the mandate of total electrification.
MISSION
To provide customer satisfaction through excellent service, cost-effective and socially responsible to the community served.
METER READING AND BILLING CYCLE
BILLING METHOD

SURSECO II implemented the Read & Bill System

READING OF KWH

The reading of Kwh Meter will start every 26th day of the Month until the 2nd day of the following month.

DUE DATE

Eight (8) days after reading the Kwh Meter.

DISCONNECTION

Shall be made after the expiration of two (2) days extension or forty-eight (48) hours from the due date.
UNSA ANG MAKITA SA IMONG ELECTRIC BILL?
Ang tanan nga mga bayronon (tariff ug charges) nga gi-charge sa mga konsumante gi-regulate sa Energy Regulatory Commission (ERC). Ug aron sab mahimong klaro o detalyado (transparent) ang tanang charge nga naa sa electric bill, gisunod sa EC ang proseso nga gitawag "unbundling of bill" o ang paghimay-himay sa tanan component sa rates. DOWNLOAD UNBUNDLED RATES
TARIPA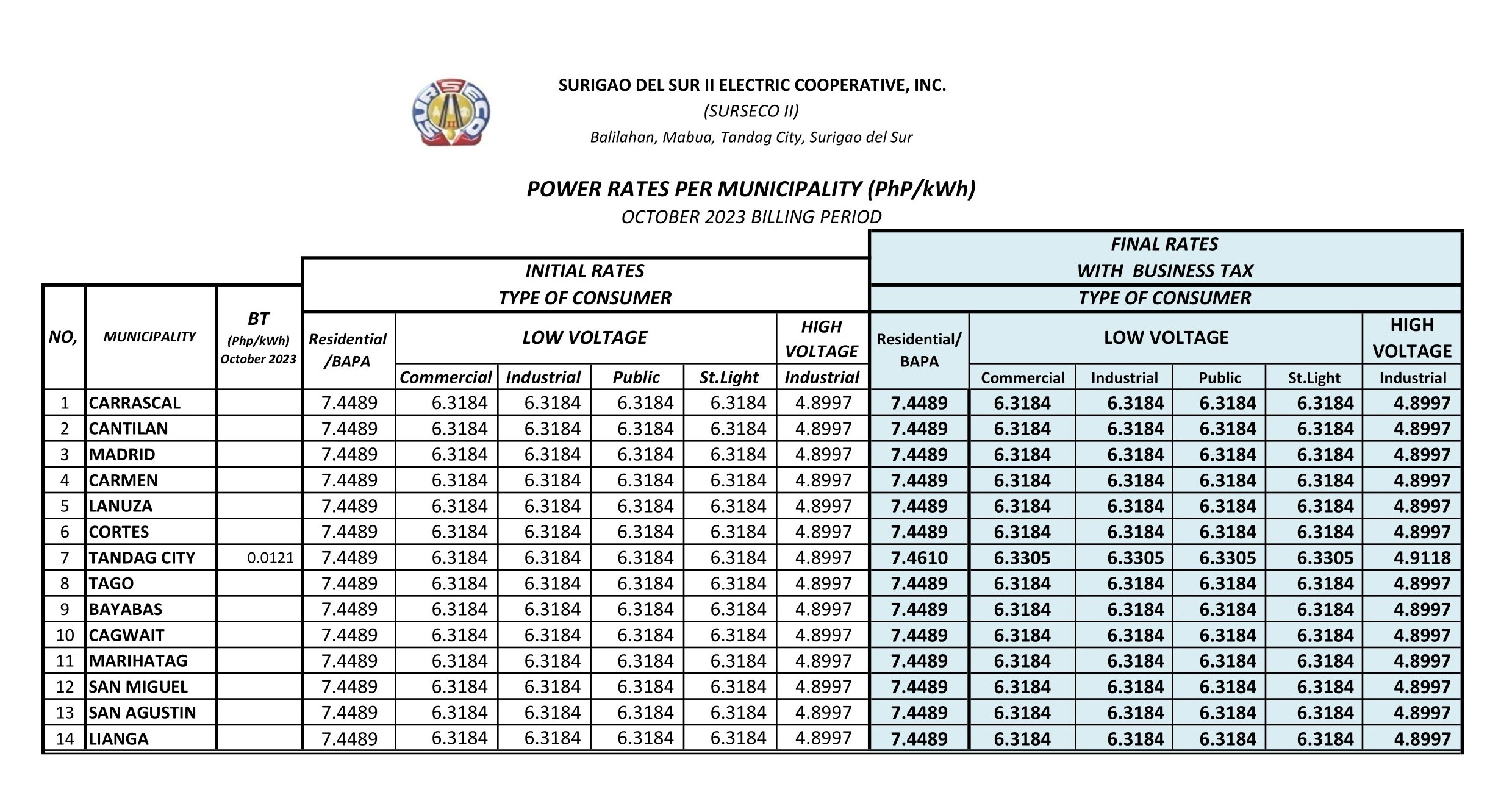 UNBUNDLED RATES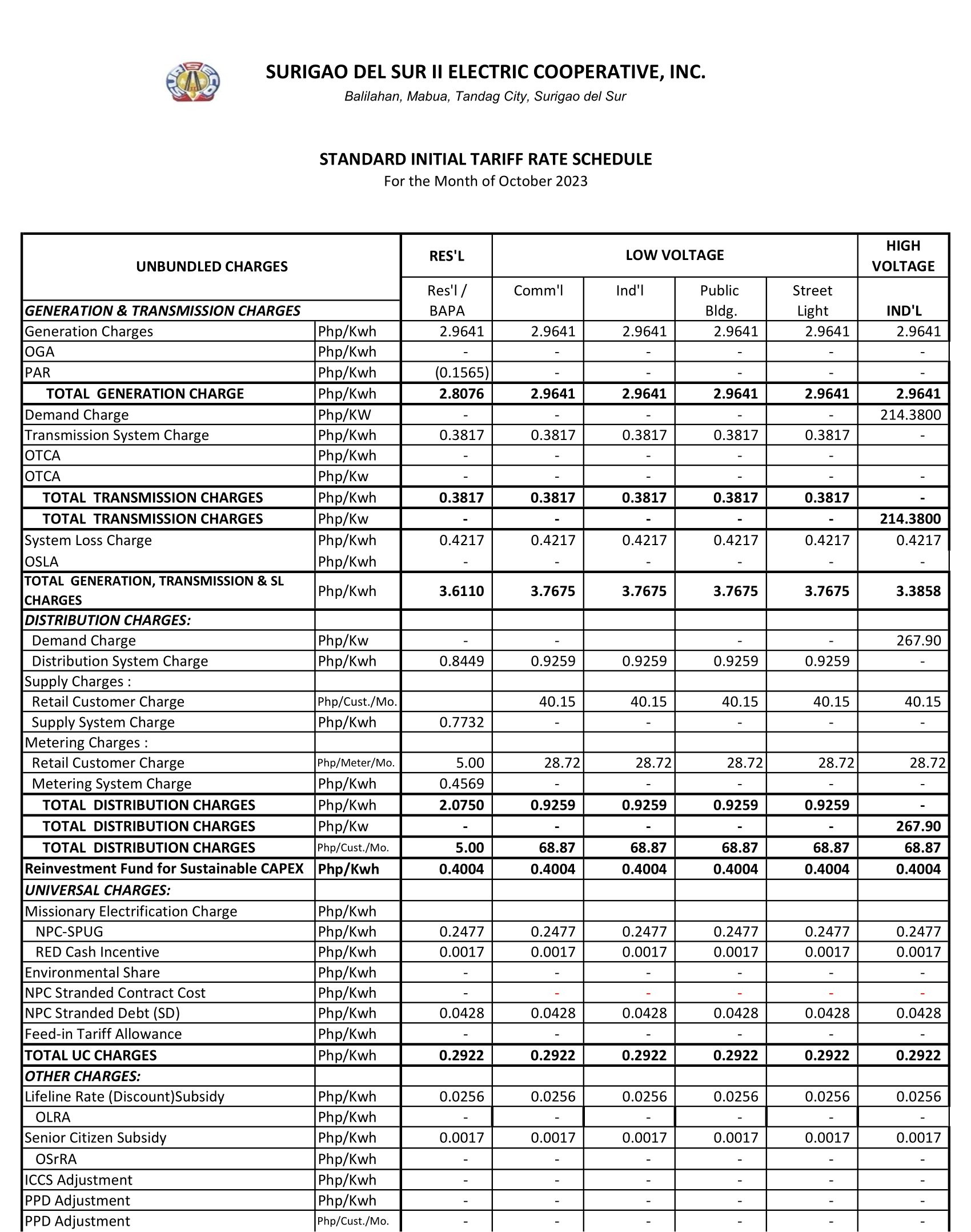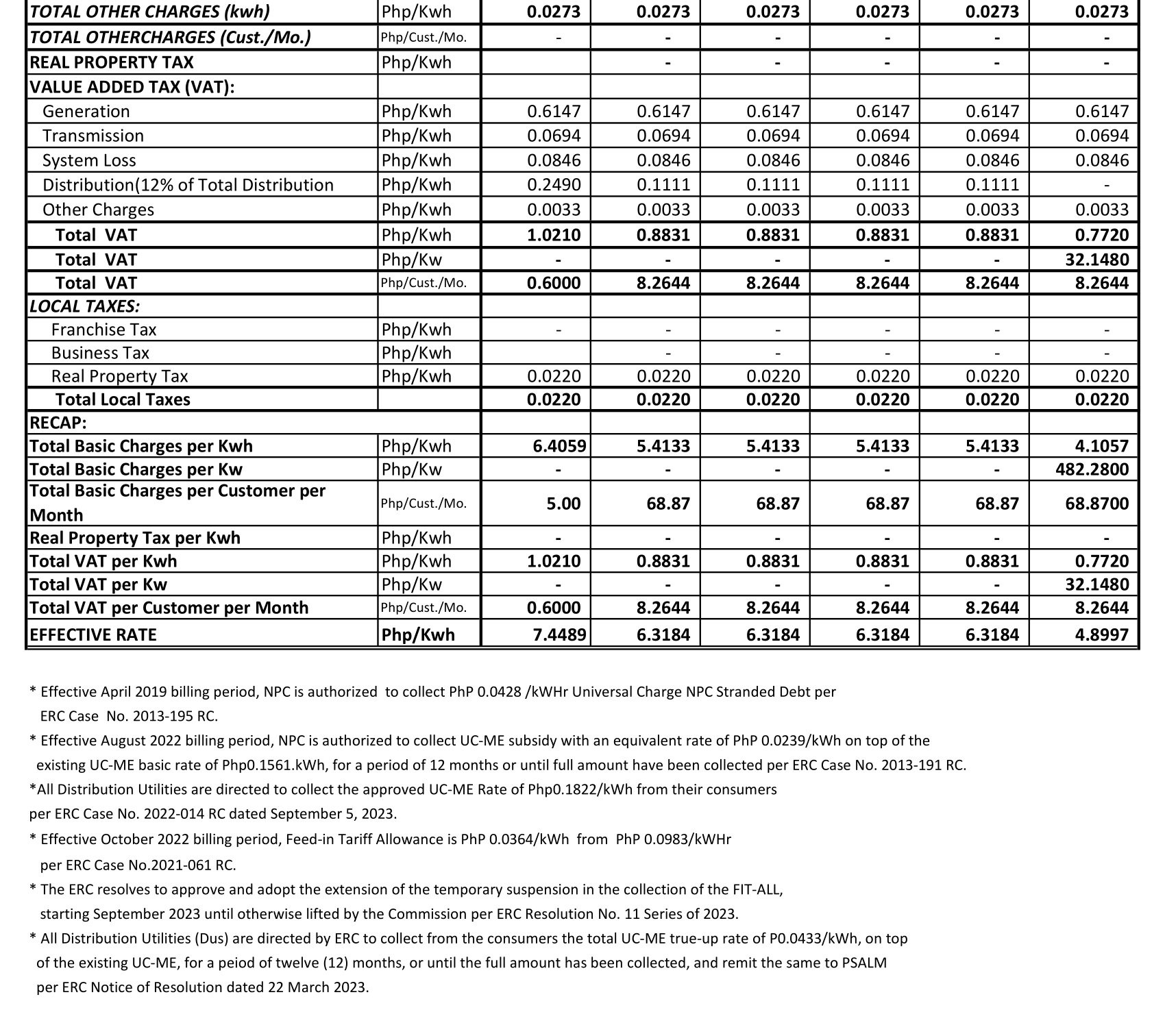 Breakdown of Generation Charge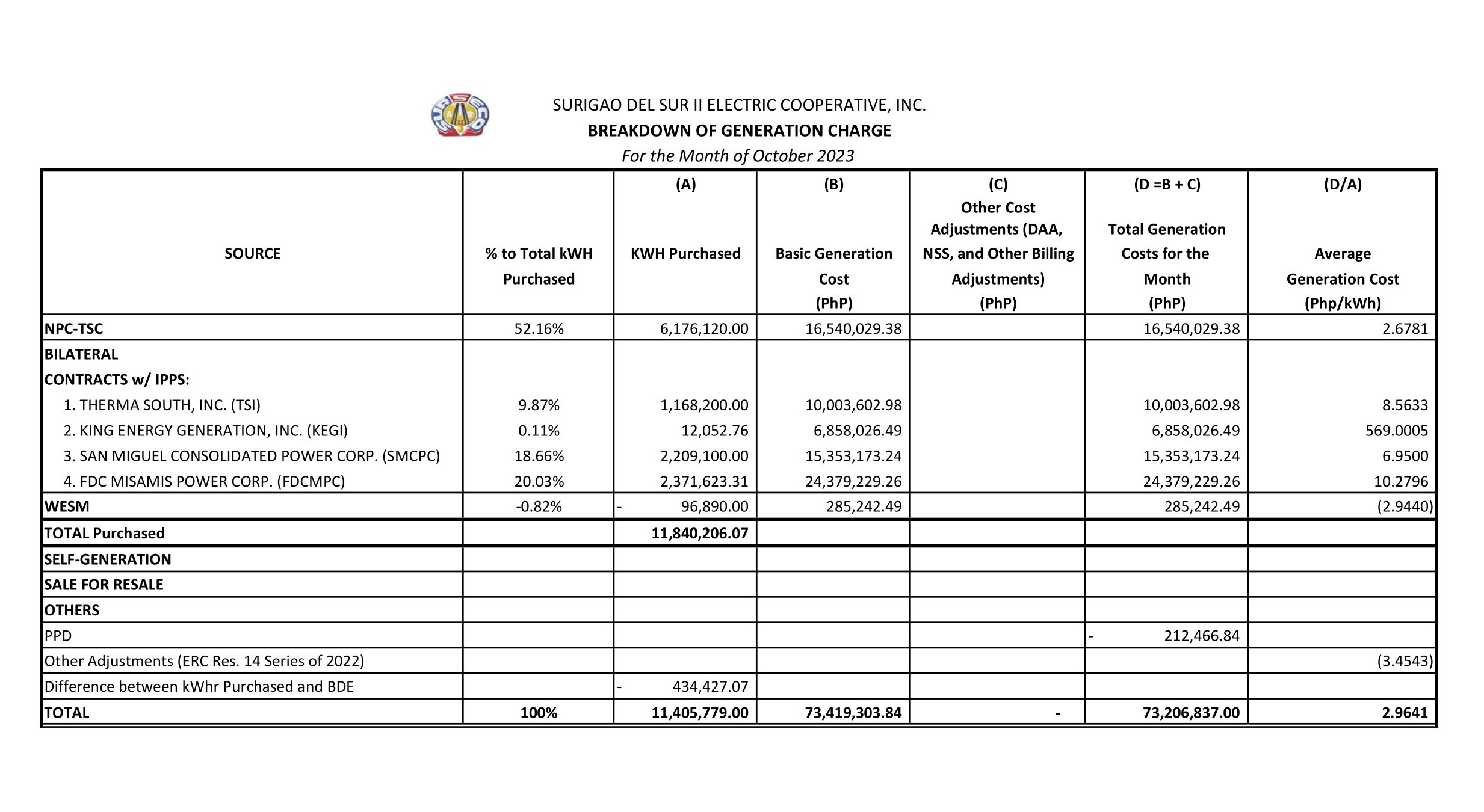 FAQs